Well, I've failed in two of my "promises" already!!!!!
Haven't lost two pounds.  Haven't blogged twice a week.
dratdratdratandconfounditall
Okay.  new week.  new day…..
With that in mind, I do have new ideas and plans.
I don't think I mentioned my job here….I was hired on October 14, 2013 at a major retail chain!   I was – and am – delighted.   My first away-from-home job in a very long time.   I worked very silly hours through the holidays and inventory.   My hours are now settling down so I will have more time to create my things and keep my other goals too.
I'm getting ready for my Feb 8 show with bunches of new things!   In re to my online shop, I am featuring Valentine related stuff in my etsy site such as: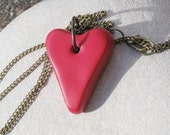 Chunky Red Heart Polymer Clay Pendant
or: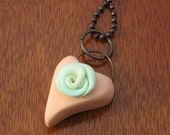 Chunky Pretty Peach Heart with Mint Green Rose Polymer Clay Pendant
how about….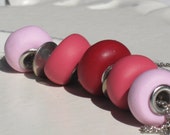 Shades of pink Handmde Polymer Clay Bead Necklace moderm, minimal, versatile
maybe a brooch?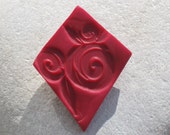 Polymer Clay Modern minimal rose brooch, pin lapel pin
Anyway…you get the idea.  Thanks for browsing and I'll talk to you later…